A forward transfer transaction consists of moving assets from the mainchain to a sidechain (EON).
Note: The EON address can be used in any EVM-compatible crypto wallet such as Cobalt, MetaMask, and the like.
Before You Start​
Before performing a forward transfer of assets, make sure that the following is available:
Crypto wallet account (EON address)
Crypto wallet configured to the Horizen EON network
Sufficient funds (balance) in your Horizen Sphere account
Send ZEN​
To send ZEN from the Horizen mainchain to EON, use Sphere:
Open your Horizen Sphere. Make sure you have sufficient funds in a Sphere address.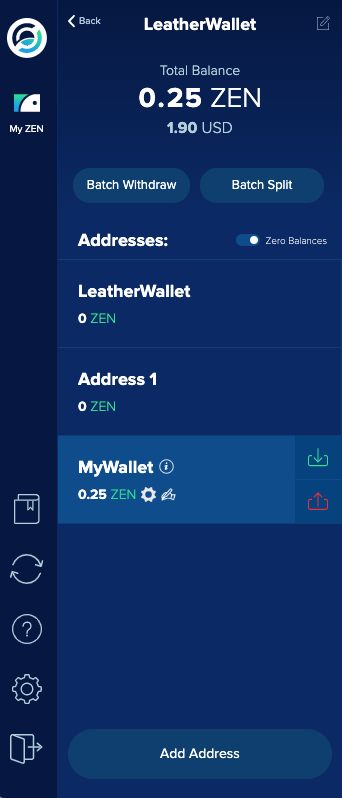 From the Sphere wallet address you wish to send ZEN, click on the Send icon (red arrow pointing up).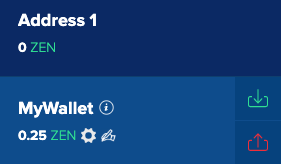 The Send page appears. Your Sphere wallet name appears at the top of the page.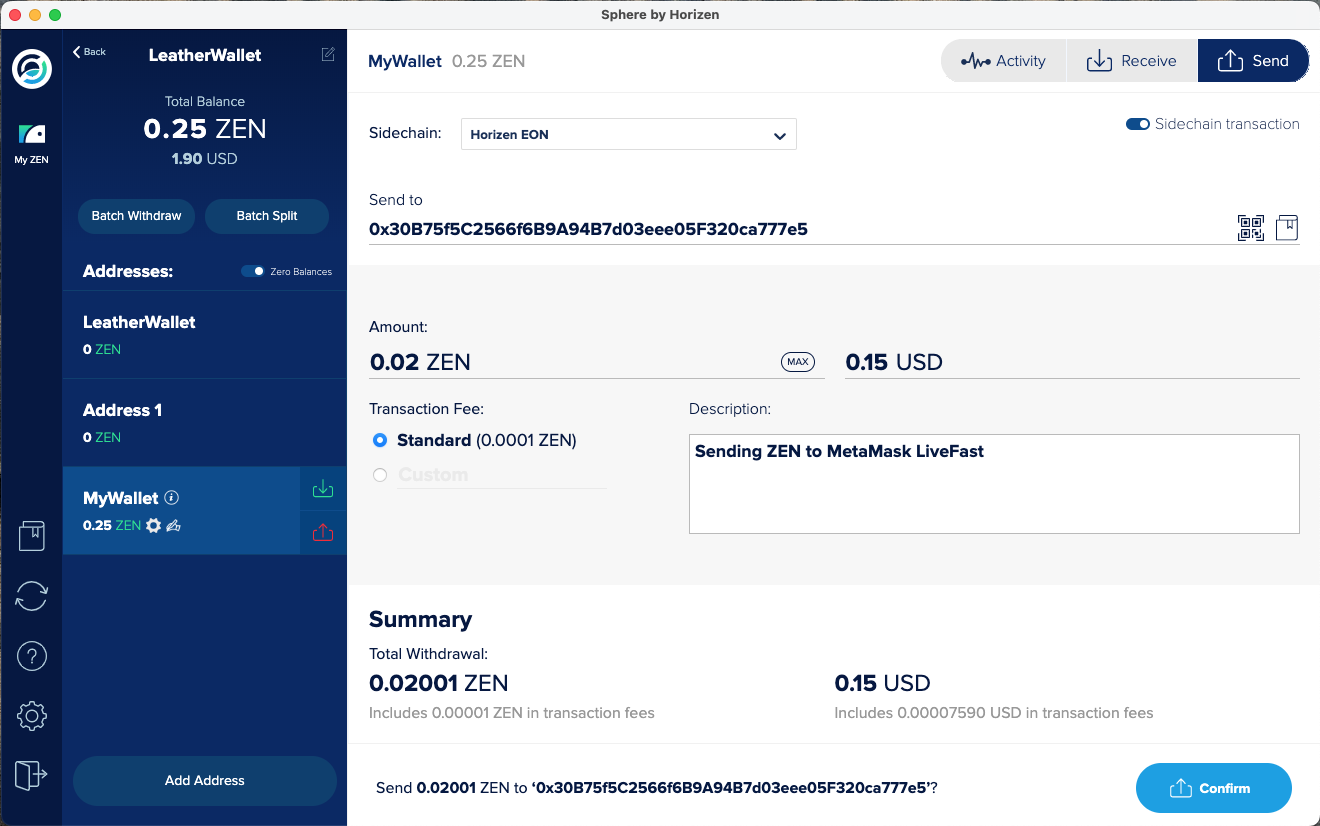 Configure the following fields in the Send page:
Sidechain Transaction slider (top right) - Enable. The Sidechain field becomes active.
Sidechain - Use dropdown to select the Horizen EON network.
Send to - Enter the EON address to send to.
Amount - Enter the amount you wish to send.
Transaction Fee - Default to Standard. Enable Custom for a different fee from Standard.
Description (optional) - Enter a brief description of the transaction.
Review the Summary Pane and click Confirm. If you've configured your wallet with a password, the Enter wallet password to confirm field appears.
Enter your Sphere wallet password. Click Confirm.

A successful transaction notification appears. Click View on Blockchain to see the transaction details.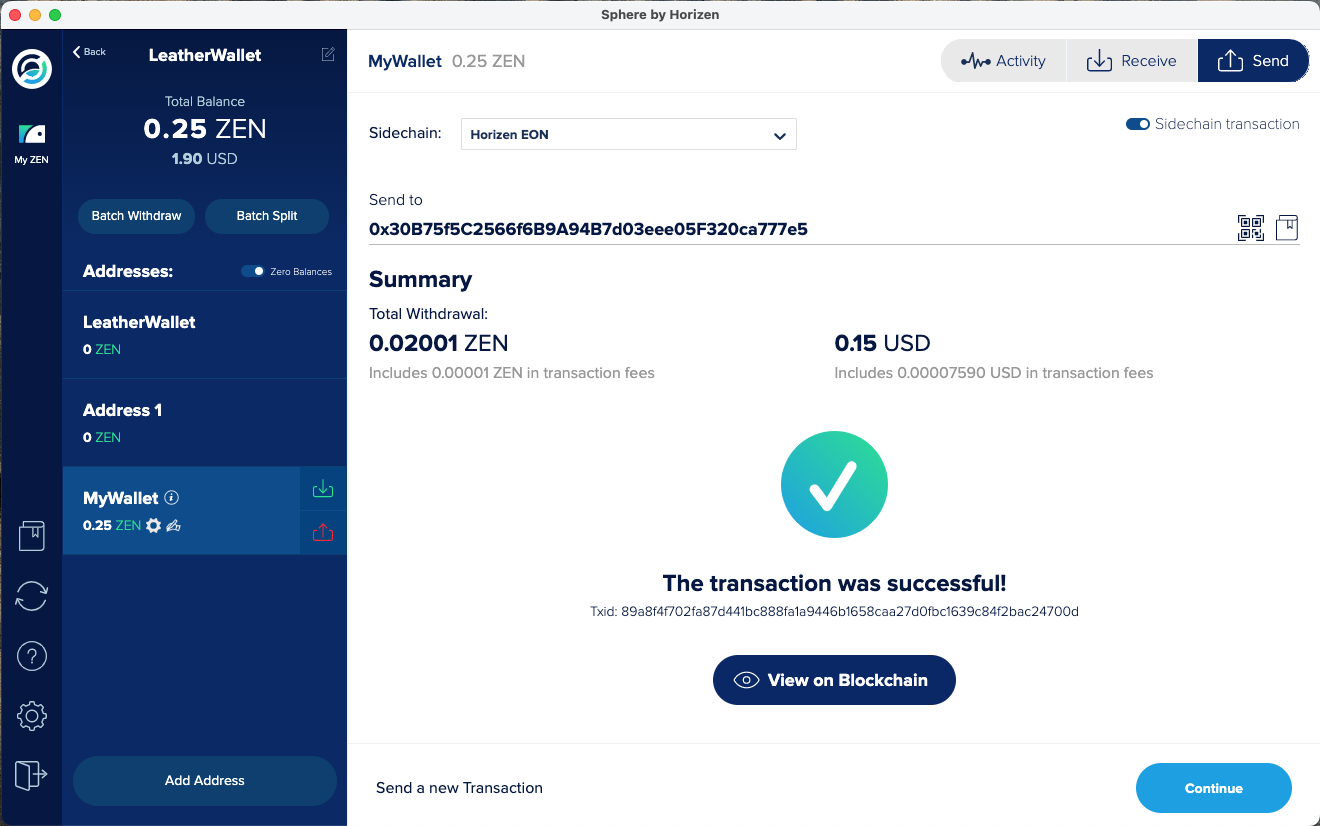 Review the Transaction Details pane for accuracy. The transaction type should be -4.
Check your crypto wallet for the newly received transaction. You should see a transaction of received ZEN from Horizen mainchain.