In the Horizen ecosystem, transferring funds from the sidechain to the Horizen mainchain is called a backward transfer.
Initiate a backward transfer with the Transfer tab in the EON dApp.
Before You Start​
Before performing a backward transfer of assets, make sure that you have the following information available:
Wallet connected to EON dApp

Mainchain wallet address (Sphere)

Note: Download Sphere to create a mainchain wallet, if needed.
Perform Backward Transfer
To perform a backward transfer in the Horizen ecosystem, use the following steps:
Navigate to the Transfer page in the EON application.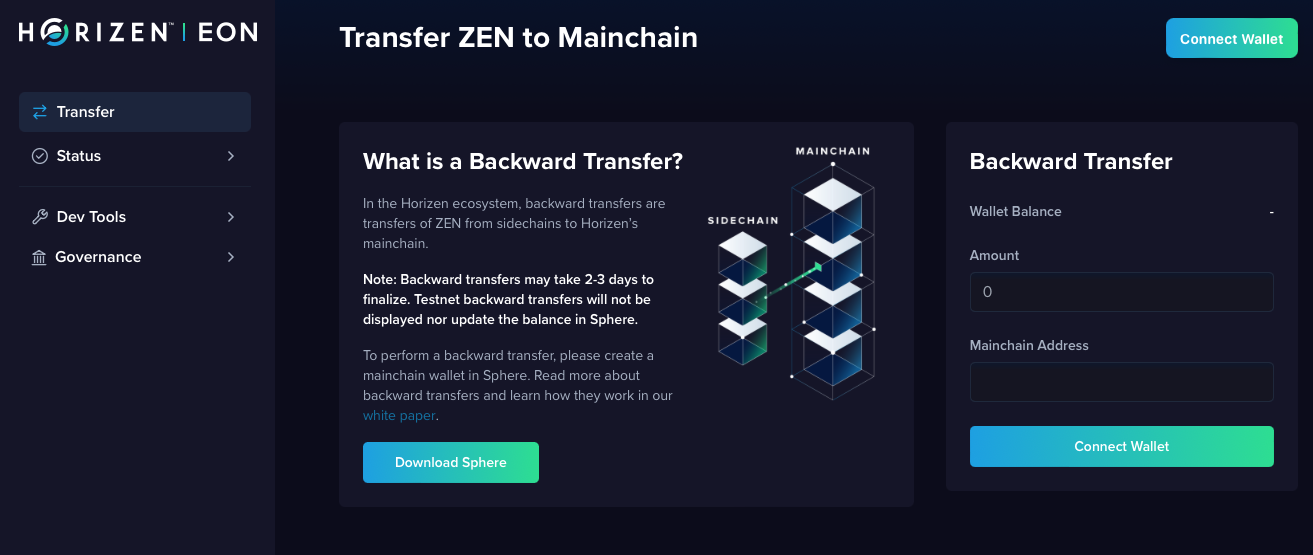 Click Connect Wallet.

Note: The MetaMask crypto wallet is used for the EON address in this example.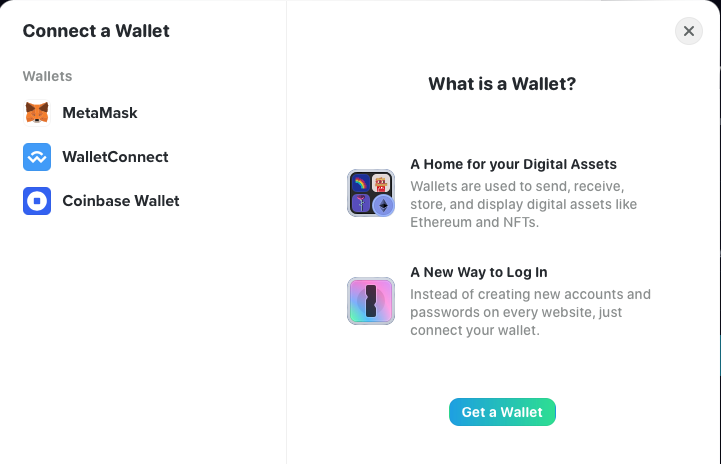 Select a wallet to connect. If you have connected a recent crypto wallet, it will appear at the top right of the page. Otherwise, get a wallet and configure it with the Horizen EON network. Make sure that you have ZEN to perform a backward transfer.
Once your crypto wallet is connected, the wallet balance appears. In the Amount field, enter the amount of ZEN you wish to transfer.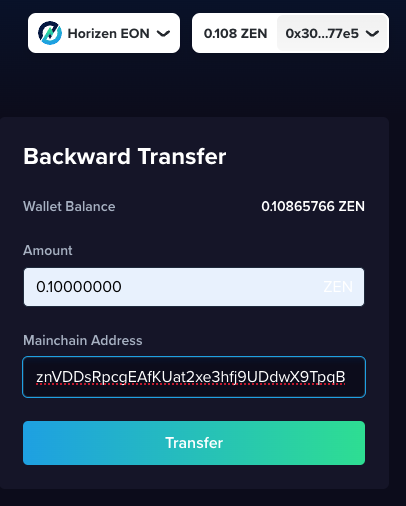 In the Mainchain Address field, enter your Sphere wallet address. Click Transfer.
The connected crypto wallet appears with the transaction details. Review the details and click Confirm.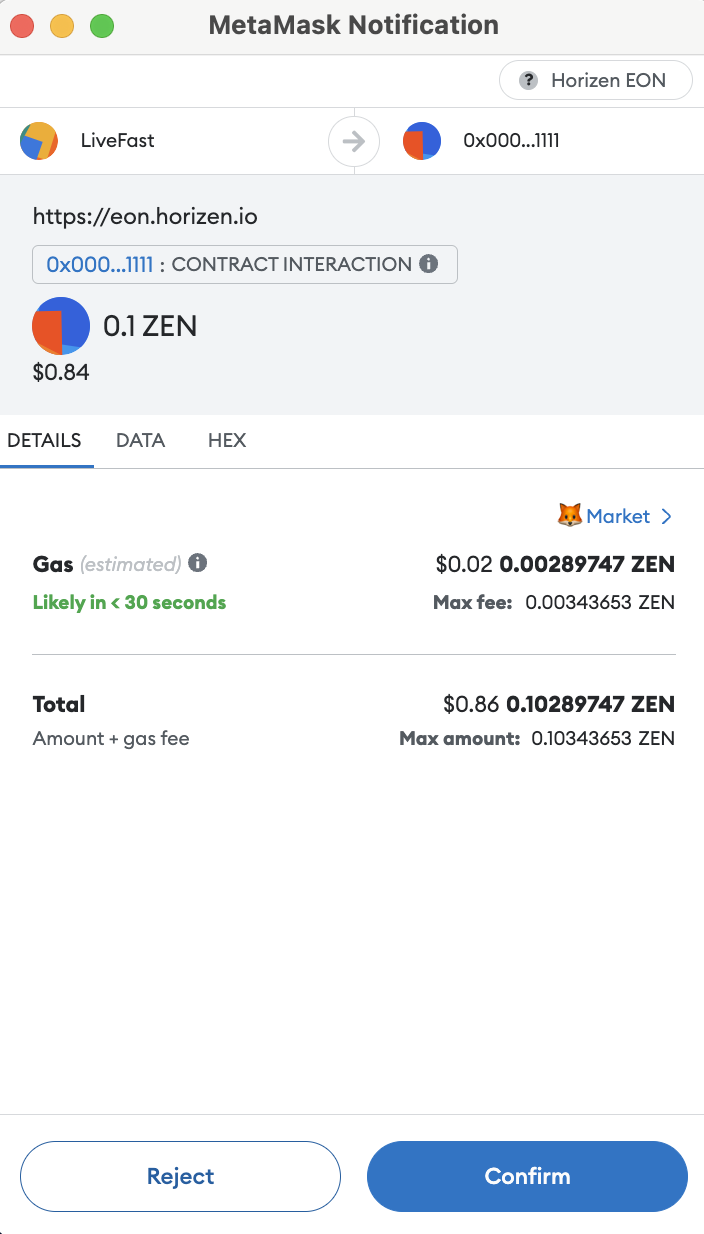 The transaction is submitted. Once complete, a notification appears showing the Transaction ID.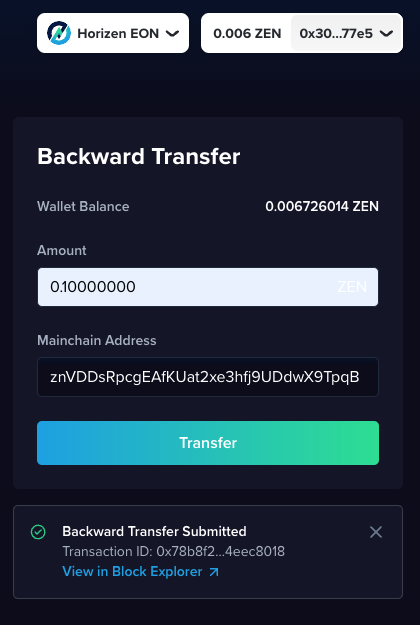 Click View in Block Explorer. The Block Explorer appears. Review the transaction details to verify a successful transfer.
Open Sphere to confirm the ZEN transfer in your mainchain wallet. Typically a backward transfer on EON can take up to four and a half hours to show up in the mainchain.

Note: In the Sphere Activity page, review the Transaction Type and Amount columns for verification. The transaction type, Sidechain bw transfer, indicates a successful transaction.